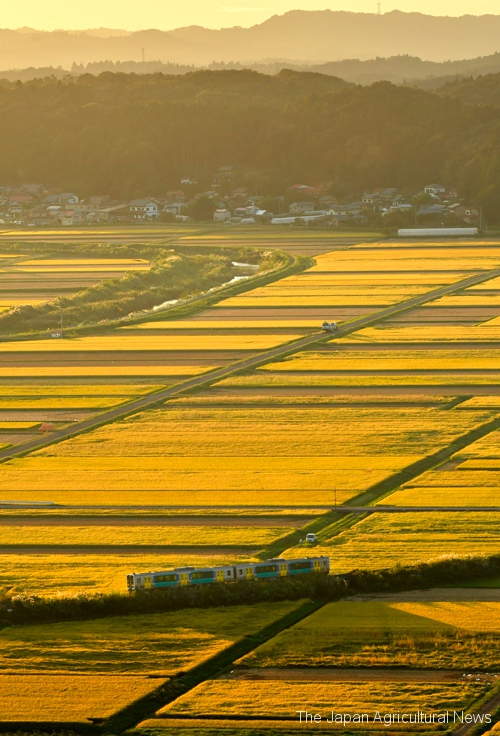 FUKUSHIMA, Jan. 4 – Farming villages in Japan are filled with dazzling arrays of colors. Here in Fukushima, you'll find one of the best sights from the villages with a very long farming history.
Trains are running on the JR Suigun Line through the golden countryside of Asagawa Town, Fukushima Prefecture.
In October 2019, Japan Railways shut down some parts of the Suigun Line when heavy rain caused by a typhoon washed out some bridges over flooded rivers. The rain also left severe damage to local rice growers as it broke down the Yashiro River, which flows through the town. After one year and five months, in March 2021, the train service returned to full operation.
Today, the sunset casts a golden glow over the field yielding a good crop or rice, and the trains running as the symbol of the reconstruction melt perfectly into the scenery.