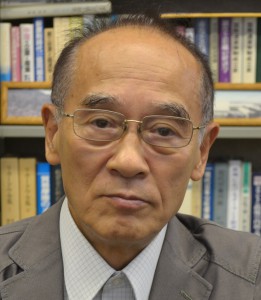 Shinji Hattori, head of Kokusai-Nosei Kenkyusho (International Agricultural Policy Research Institute), criticized Japan for making too many concessions in the agricultural sector of the Trans-Pacific Partnership free-trade negotiations, casting doubt over whether the TPP agreement would help boost domestic farming.
The Japanese government was so eager to strike a broad agreement under the TPP scheme that it apparently failed to take a hard stance especially against the United States. As for the most controversial issue of rice, Japanese negotiators ended up allocating more import quota for U.S. rice than what was reported earlier. The negotiators should have held their ground until the last moment. The reason why they were unable to do so appears to be because Prime Minister Shinzo Abe strongly hoped to strengthen cooperation between Japan and the United States.
Under the TPP framework whose basic principle is to abolish all tariffs, Japan kept the tariffs on Japan's five key agricultural items, although they will be reduced over the years. The government will maintain that it has managed to protect the sensitive products in line with the Diet resolutions calling for their exemption from tariff elimination negotiations. However, the important point is whether the outcome of the agreement will contribute to the sustainability of domestic agriculture. Some elements in the agreement show that it is doubtful.
As for beef and pork, for example, tariffs will be slashed largely over the years, making it easier for cheap imports to flow into the domestic market. It is young promising farmers and succeeding farmers who will be most shocked by the tariff cuts.
Livestock breeding requires a large amount of investments, and it takes time for such investments to generate returns. If future prospects are unclear, farmers will not feel it is worth getting into debt to continue business. Same thing can be said about dairy farming, where concessions were made for some of the products. Even if a negative impact would be avoided in a short term, concerns remain over the long-term influence the agreement would have on domestic agriculture.
The government is likely to come up with various measures to support farmers ahead of the Upper House election scheduled next summer. Such measures are important, but farmers must first think carefully whether the TPP agreement really shows the government has kept the promise called on for under the Diet resolutions. In order to do so, they should also monitor how the draft of the final agreement will look like.
Interviewed by Yuji Hosoda
(Oct. 7, 2015)