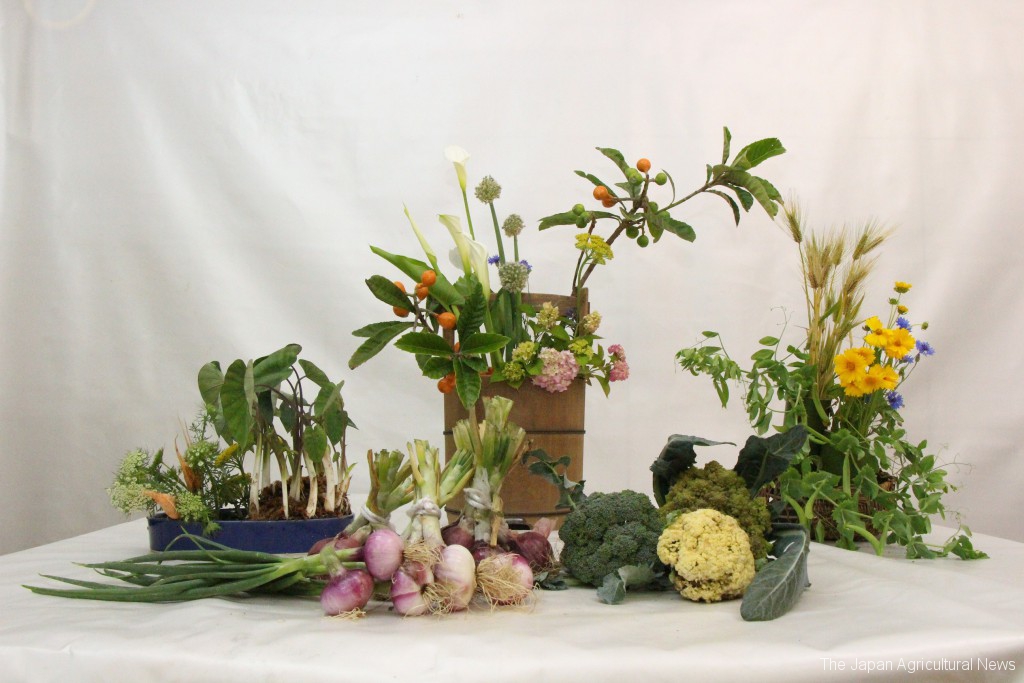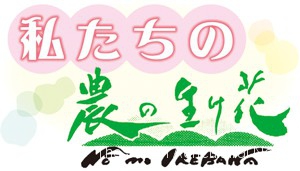 "In 1989, I talked to the members of the Women's Group of the Shinden branch of an agricultural cooperative in Chita, Aichi Prefecture, (JA Aichi Chita, or JA Higashi-Chita back then), and started a local Noh no Ikebana club. Since then, we've been creating new arrangements for the entrance of the office of the Shinden Branch every Monday.
We use sesame flowers, carrots flowers, two-legged Japanese radishes and all other materials you don't usually get to see at your local supermarkets. So people often tell us that they never thought they were vegetable flowers or they'd never seen vegetables in such funny shape. We feel happy to hear these comments.
We cherish a sense of the season. We use seasonal agricultural products and make arrangements with seasonal themes such as risshu (the first day of the spring) and touji (the first day of the winter). We also make arrangements for annual events, such as New Year's Day, Hinamatsuri (girls' festival) and rice planting. For the arrangement for rice planting, we used a water-filled flat basin and put a lot of young rice plants to express our wish for good harvest for the year."
<Containers and tools> A wooden bucket, bamboo, basin and basket
<Materials> Taro, loquat fruits, spring onions, some heads of broccoli, red onions, etc.