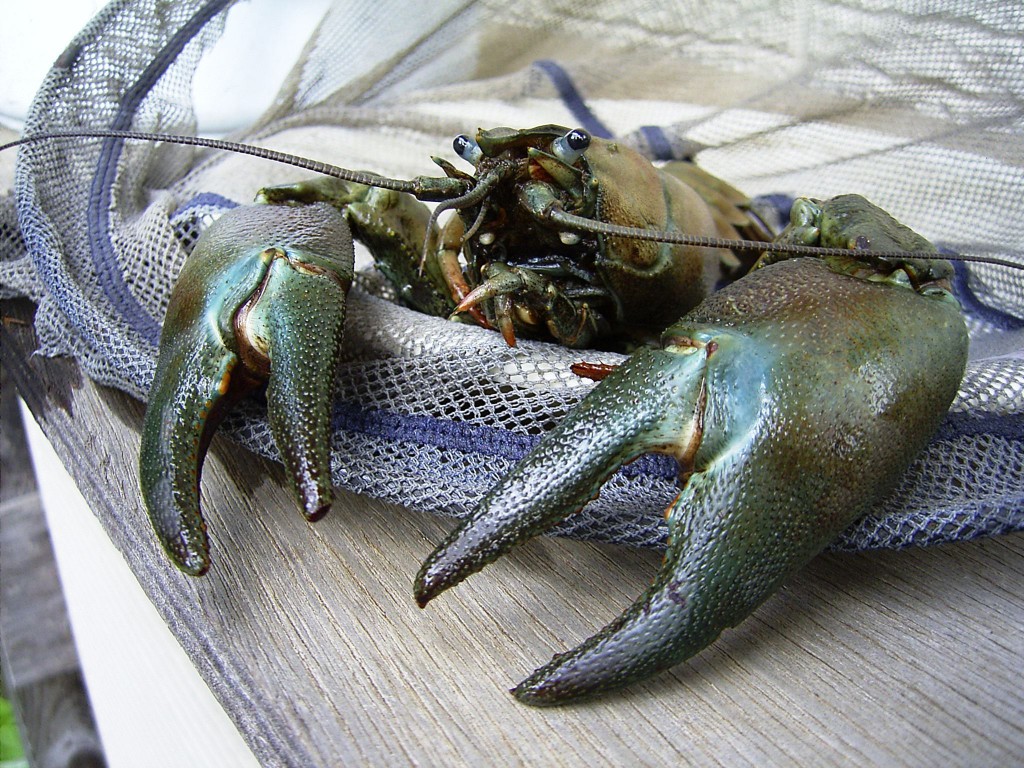 The Nagano Prefectural Government's Shimoina branch in Iida and the local government of Matsukawa have jointly held an event in Matsukawa to taste dishes which use signal crayfish, an invasive alien species found at Katagiri Lake Dam operated by the prefecture. Cooking signal crayfish is part of their efforts to stem the spread of the species.
Local restaurants presented various ways of cooking signal crayfish, such as putting them in fried rice or dressing them with mayonnaise. Kiyoshi Matsuzawa, 66-year-old chef of Japanese restaurant Mifuku, said although signal crayfish are small in size, their taste and flavor is good enough to be treated as a gourmet food.
Signal crayfish, originating from North America, are 15 to 20 cm long and have large scissor claws. They are omnivorous and have high fertility, with one female capable of holding 400 eggs each time and having the habit of protecting the eggs. The species first spread in eastern Hokkaido in the 1970s and 80s, expanded to Fukui Prefecture and was designated as the invasive alien species in 2006. Its presence was confirmed in Chiba Prefecture in 2009 and in Nagano's Katagiri Dam in 2011.
According to Satoshi Kitano, a senior researcher of the prefecture's environment conservation research institute who conducted a survey by capturing the species, it is estimated that 24,000 signal crayfish inhabit the dam. He called for the urgent need to manage the spread of the species, saying that signal crayfish have grave impact on the ecosystem, as they take habitats away from native species, feed on a variety of aquatic plants and change the water quality.
At the tasting event, three local restaurants offered Japanese and Chinese dishes using their original signal crayfish recipes. Chefs who cooked signal crayfish said they have a good taste and flavor, although noting that it requires time to break their hard shells and take out the meat.
While giving high marks to the dishes, some participants said it is necessary to think of ways to exterminate a large number of signal crayfish in a short period of time, considering their impact on the ecosystem.
Some 40 people from the prefectural and municipal governments, Shimoina fishermen's co-operative and the local chamber of commerce and industry attended the event.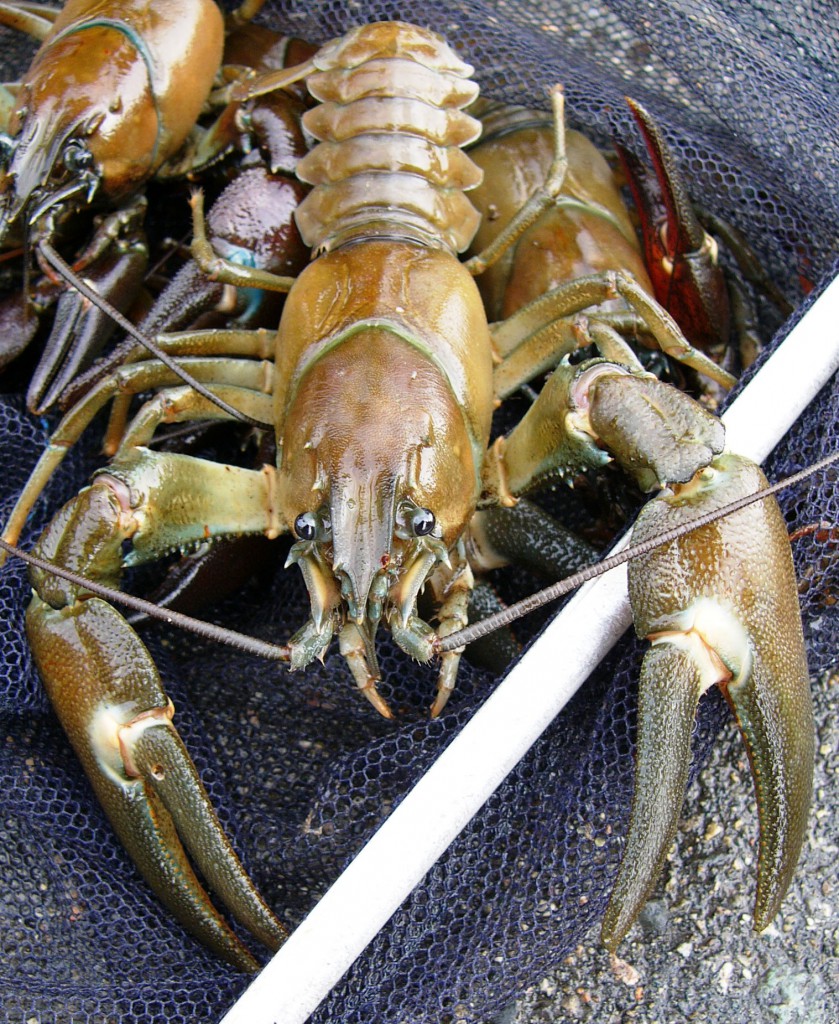 (March 10, 2015)