Shinji Hattori, professor emeritus of Toyo University and expert on Japanese agricultural trade, discusses the possible impact of the Republican sweep of the United States' midterm Congressional elections on the Trans-Pacific Partnership free-trade talks.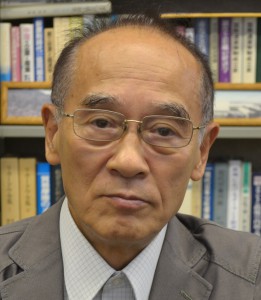 The final election results are still outstanding at the time of the interview, but it would be impossible for the Republican Party to take up 60 seats in the 100-member Senate which are necessary to end debate on a bill and move on to voting. So it would not be possible for Republicans to have complete power over the Senate.
The structure of Democrats cautious about free trade hindering Republican advocates of free trade will remain unchanged. The impact of the election results on the TPP negotiations will thus be limited, and it is hard to think that the U.S. negotiating stance on pressuring market liberalization will become harsher than now.
White House Press Secretary Josh Earnest indicated on Nov. 3 that he does not anticipate a significant breakthrough in the TPP negotiations to enable member countries to reach broad agreement by the yearend. This is not surprising, considering the outcomes of the ministerial meeting held late last month.
However, we must be on full alert over how Congress deals with a Trade Promotion Authority bill which will give the president great authority to negotiate trade deals. If the bill is approved, it will accelerate moves by President Barack Obama's administration to conclude the talks.
Democrat Max Baucus, former chairman of the Senate's Finance Committee, ranking member Orrin Hatch and House Ways and Means Committee Chairman Dave Camp, both Republicans, introduced the TPA legislation in January.
The two committees have been unable to even begin deliberations on the bill because of strong opposition from labor unions which are the main supporters of the Democratic Party. But discussions have already started among staff of the committees to craft a new TPA legislation. We must watch carefully whether Ron Wyden, the current Senate Finance Committee chairman, will cooperate with Republicans to get the bill passed.
We should also not forget to keep watch on movements of export-oriented U.S. farm lobby groups, especially American Farm Bureau Federation, the nation's largest farm organization which supports the Republican Party and casts strong influence on Congress behind the scenes.
Interviewed by Hana Saito
(Nov. 6, 2014)