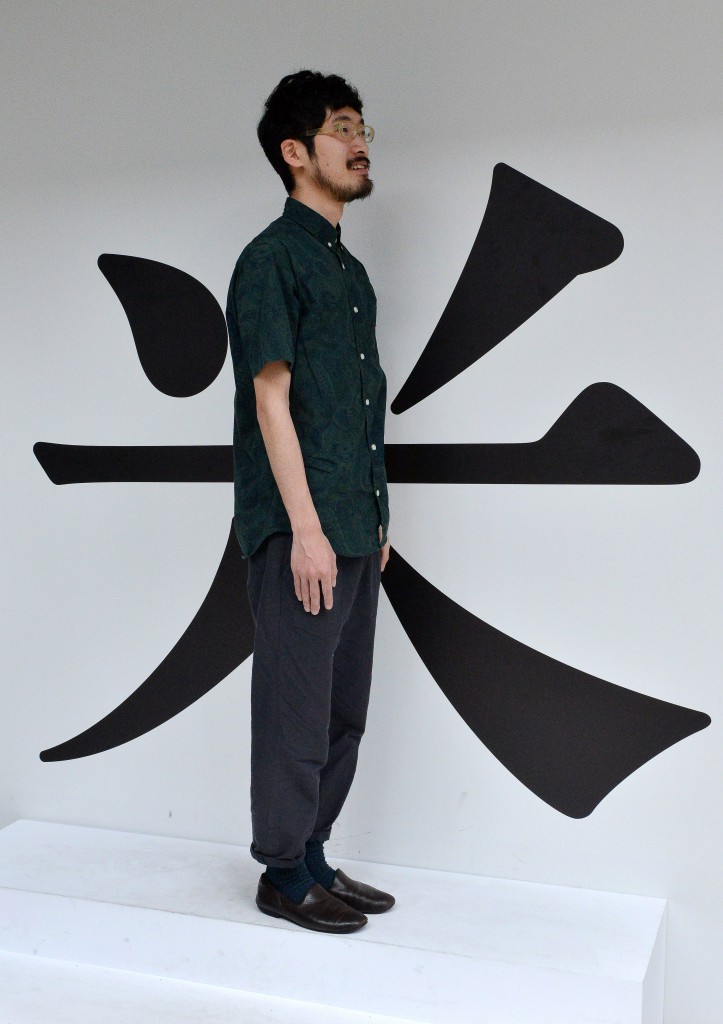 Hiroki Arai
A group of designers, food directors and photographers is showing works depicting rice in "KOME: The Art of Rice" exhibition being held in Akasaka, Tokyo. The aim, in the organizers' words, is "to take a new look and rethink rice as an important subject of Japanese society as a whole."
On display are 36 design pieces depicting rice and rice farming, created by a number of Japanese artists from various backgrounds trying to express the staple grain from different viewpoints.   The works include humorous objects modeling the shape of rice grains and unique exhibition of tools and materials related to rice harvesting. Visitors can also see a documentary film deploying stories of people and their personal encounters with the rice culture.
Yoshitaka Ito, 42, a company employee from Tokyo's Sumida Ward who visited the exhibition with his friend, said he learned things he didn't know, such as the fact that modern rice varieties multiply themselves 1000-fold, and was impressed by the displays which convey the hard work farmers put into rice harvesting.Taku Satoh, a graphic designer and one of the directors of the exhibition, said in a message to visitors that he hopes the exhibition offers them an opportunity to realize the significance of what has been left behind in today's fast-paced society which values efficiency.
KOME: The Art of Rice
The exhibition is directed by Taku Satoh and Shinichi Takemura, professor of Kyoto University of Art and Design, in an effort to take a fresh look at rice as the foundation of Japanese culture. It is supported by agricultural organizations such as the Central Union of Agricultural Co-operatives (JA-Zenchu), the National Federation of Agricultural Cooperative Associations (JA Zen-Noh) and Hokuren Federation of Agricultural Cooperatives, as well as farmers and local agricultural cooperatives. It is organized by 21_21 DESIGN SIGHT gallery in Midtown Tokyo, Roppongi, and the Miyake Issey Foundation, in association with the Ministry of Agriculture, Forestry and Fisheries and other public
agencies. Gallery spokesman Shotaro Okada says organizers hope each of the visitors will have a chance to think more about rice at a time when it is becoming a focus of negotiations in the Trans-Pacific Partnership free-trade talks and when the traditional Japanese cuisine "washoku" is recognized as an intangible world heritage. The exhibition will run until June 15. The entrance fee is JPY1,000 for adults. The gallery is open from 11 a.m. to 8 p.m., and is closed on Tuesdays.
(May 11, 2014)