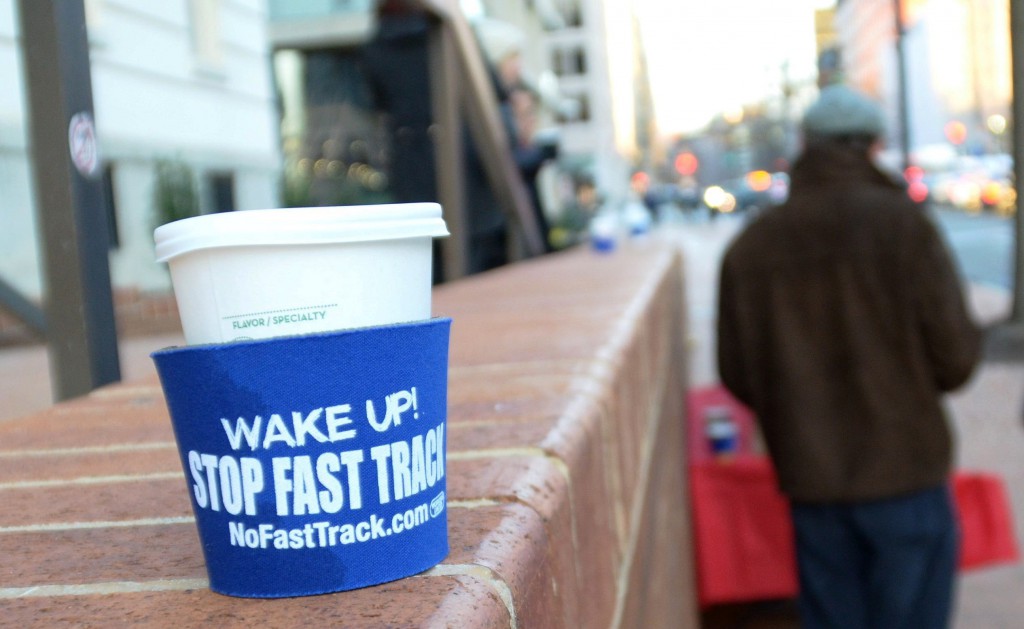 Senior Staff Writer, Masaru Yamada – Washington, D.C.
Ongoing Trans-Pacific Partnership free-trade talks, or TPP talks, have been strongly criticized for its secretive style of negotiations. U.S. Trade Representative Michael Froman Thursday, Dec. 11 showed his skill how to secretly remove an anti-free-trade slogan from his coffee cup.
Labor Unions and civic groups organized "an unconventional protest" outside the USTR building in Washington DC early morning passing out free coffee and the coffee cup sleeves saying "Wake up! Stop Fast Track."
Although the original purpose was to deliver coffee to participants of the chief negotiators' meeting held here in Washington DC until Friday Dec.12, they got a much bigger fish.
When Mr. Froman emerged from the building, he walked over, took one of the coffee cups, started talking to people at the protest for a few minutes. His discussion itself was not quite new, but the way he removed the coffee cup sleeve was very impressive.
Here is how these activities took place.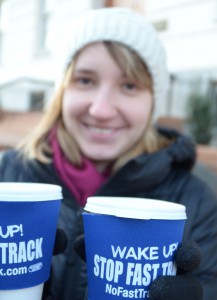 Ms. Jessa Boehner of Public Citizen was handing out coffee cups with sleeves early morning in front of the USTR building. But not many people were interested in it.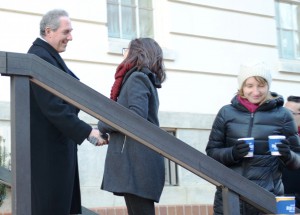 Then Mr. Froman suddenly showed up from the front door of the building, and started talking with protest people, and there was a lot of action!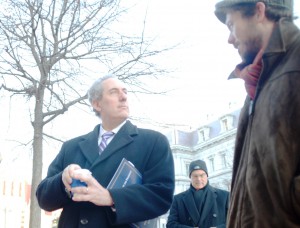 Mr. Froman explained his position, especially on labor issues within the TPP talks to Mr. Charlie Fanning of AFL-CIO, but Mr. Froman realized the cup sleeve saying "Wake up! Stop Fast Track," when he put some milk into the coffee.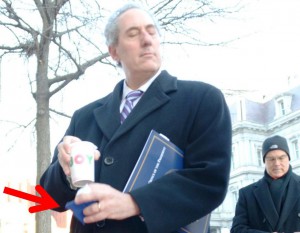 Mr. Froman secretively took out the sleeve with his left hand, and put it in his pocket.
After successfully taking out the sleeve from the cup, he walked toward the White House. Mr. Fanning didn't realize. Mr. Froman had removed the sleeve, and said "Amazing. He is a real politician."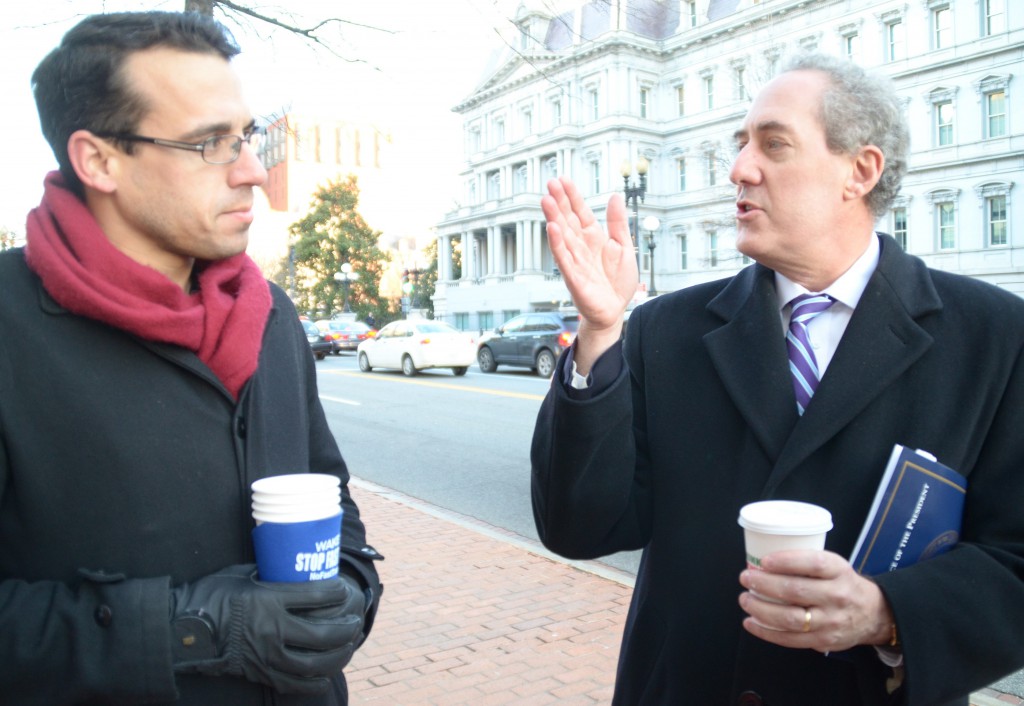 (Dec. 12, 2014)